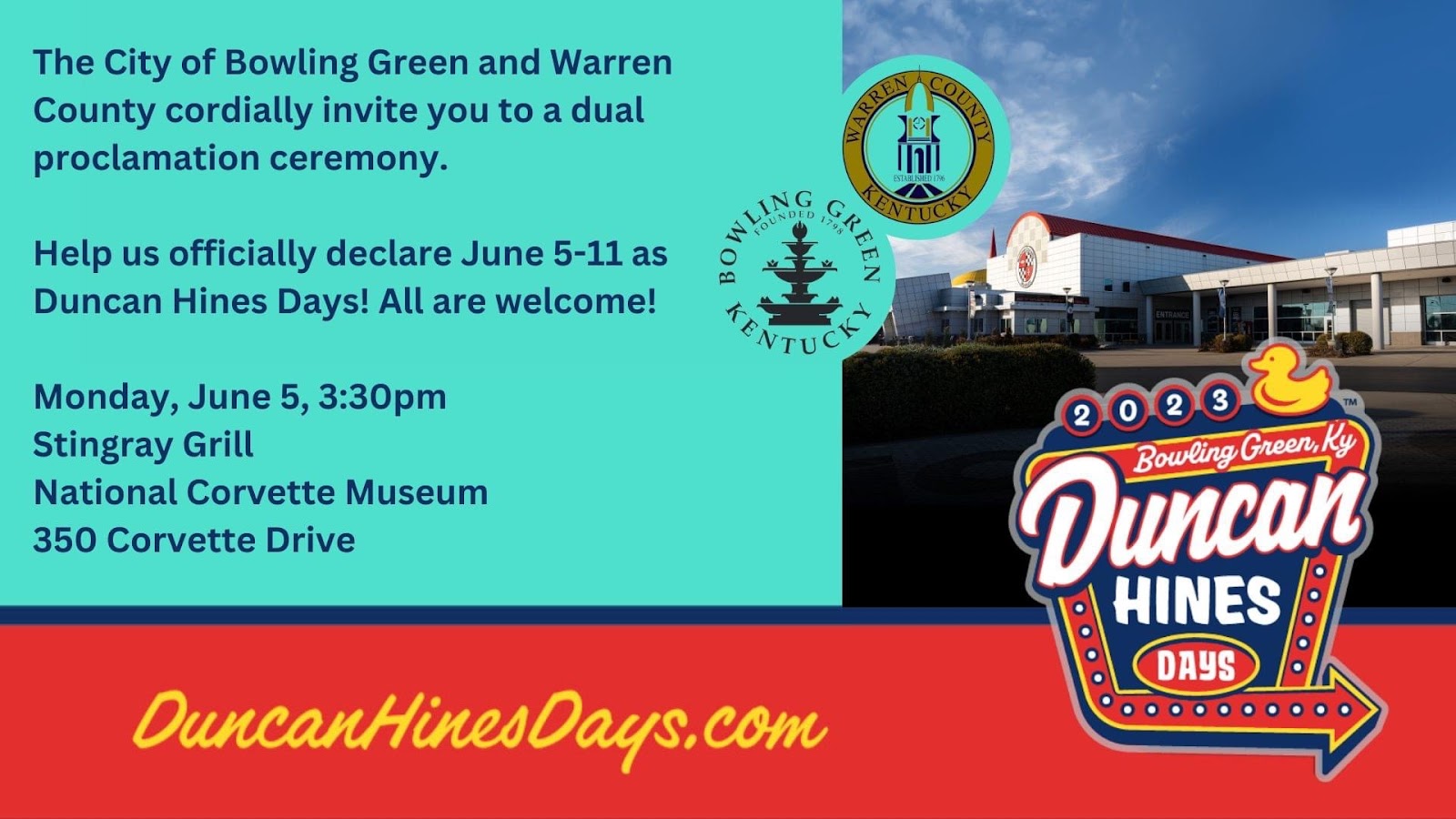 The City of Bowling Green and Warren County cordially invite y'all to a dual proclamation ceremony at the Stingray Grill at National Corvette Museum. All are welcome to join us on Monday, June 5, at 3:30pm, to officially declare June 5-11, 2023 as Duncan Hines Days. What a great way to kickoff our community's weeklong celebration!
The National Corvette Museum and Stingray Grill are examples of a roadside attraction and one of a kind restaurant that Duncan Hines himself would surely have recommended in his travel and vacation planning guidebooks. The first true road tripper and food critic was a Bowling Green native, who grew his name into the most trusted and beloved household food and entertainment brand.
The Stingray Grill is offering specials worthy of a recommendation by the man behind the mix himself!